BILD Alberta Update
Hear from BILD Alberta Executive Director, Scott Fash, about what's in sight for members as the association prepares for its fifth year in operation. Learn about industry challenges and outcomes from a provincial perspective as BILD Alberta provides an update on how it's serving members.
The conversation continues with BILD Alberta Chair, Paul Boskovich, discussing the future of the association and the industry.
Speakers:
Paul Boskovich, BILD Alberta Chair
Scott Fash, BILD Alberta Executive Director
Fraser de Walle, BILD Alberta Vice Chair - Moderator
Sponsored by: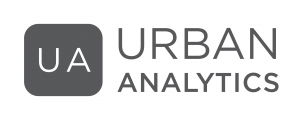 Forging the Future During Transformative Times
This fireside chat with Industry Leaders will discuss how they rapidly adapted their businesses during the past year. Touching on how they experimented with innovative ways of working; embraced opportunities of transformation; and in times of discomfort and disorientation how they forged ahead while envisioning the future of our industry.
Speakers:
Guy Pelletier, Melcor
Shane Wenzel, Shane Homes
Sandra Young, Pacesetter Homes

Patrick Shaver, BILD Alberta Past Chair - Moderator
Sponsored by:
Chief Strategy Officer
Avid Ratings Canada
Director Utility Hydrogen Strategy Natural Gas
ATCO
Executive Director
BILD Alberta
Director, Community Relations & Mentorship
Centre for Newcomers

President & CEO
Centre for Newcomers
Vice President
Melcor Developments

President
Avillia Developments
President
Shane Homes Group of Companies

Senior VP & Chief Economist
RBC Economics Research | Royal Bank of Canada
Vice President
Pacesetter Homes