Join us for BILD Alberta's premiere events in the Land Development & Residential Construction Industry
September 15 – 18 – Jasper 2022

This fall industry members will gather in one of the province's most picturesque locations to celebrate, network and learn. Join us for BILDing the Future to partake in nine learning sessions, a trade show, a golf tournament and more.  Attendees will have plenty of opportunities to network during the event with peers from across Alberta. This once-a-year event will be the place to be this fall. We anticipate the event will sell out quickly.
You can be a part of the event by becoming a sponsor or exhibiting in the trade show. We have plenty of opportunities for you to get involved.
Due to the popularity of the event, registration for the event will launch once the majority of exhibitors and sponsors have been secured. Registration will launch at the end of May.

Once registration launches, companies will be limited to 2 people (not including spouses) until a variety of members have had the opportunity to register for the event.
Registration fee $775/person
Accommodations start at $349/night
Special thank you to our conference sponsors: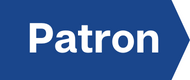 B&A Planning Group
Dyand Mechanical/Wood & Energy Store
Genstar Development Company
Grant Thornton LLP
Melcor Developments
NuVista Homes
Safety Codes Council
Trace Associates
WSP
BILD Alberta is gearing up to host its annual conference. The highly anticipated event will be attended by land developers, builders and renovators along with professionals and suppliers to the residential construction industry .  If you are interested in speaking at our conference submit your presentation topic, audience, outcomes and summary for consideration.
BILD Alberta Conference Highlights 2019